National leadership in inspiring women in STEM, and as outreach frontrunner for NASA and innovative curriculum expertise
Inducted 2022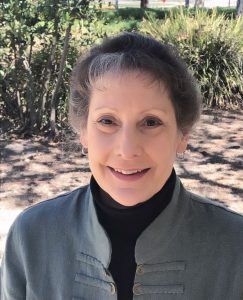 Pamela K. Harman graduated with her bachelor's degree in Construction Engineering in 1979. She has been at the SETI Institute for 22 years and is the current Director of Education. As Director of Education, Harman has spearheaded efforts to include young girls and women in STEM.
Harman has created opportunities with the Girl Scouts of the USA for patches and educational activities like Girls Go To Mars and Reaching For The Stars: NASA Science for Girl Scouts. Regarding NASA, Harman has been involved in many NASA projects, including education and outreach leadership for the NASA Stratospheric Observatory for Infrared Astronomy. She had a hand in the design, development and implementation of curriculum aligned with the Next Generation Science Standards (NGSS), and was on the NASA Kepler Mission Education and Public Outreach Staff. She has received ten prestigious NASA Group awards for her contributions to team successes.
Her personal professional development training included gender equity in classrooms, growth mindset, NGSS-aligned curriculum design, constructivist learning practices, and learning modalities. Harman has shared her knowledge by teaching others at a variety of levels, conducted a multitude of short courses and workshops, authored or co-authored 53 conference abstracts, co-authored two science curricula, written several web feature stories; and led the development and delivery of a graduate level professional development course for science teachers. Harman was an invited Young Women In Space Science panelist, speaking to the House Committee on Science, Space and Technology Leadership, and was an workshop presenter at special events for students in Australia, Iceland, and Columbia.