CCEE Distinguished Alumni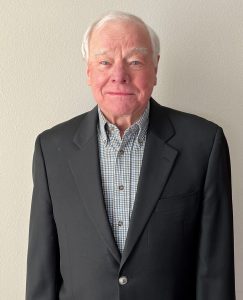 International leadership in civil engineering, and strong impact on regional construction as the leader of Story Construction
Inducted 2022
Norman Riis grew up in Denmark and came to the US after high school to work for his uncle. He graduated with a bachelor's degree in Civil Engineering in 1961. He began his career full time with James Thompson & Sons, an Ames contractor & parent company of Story Construction, where he spent 40 combined years with the two firms including as President & Chairman.
He retired in 2000 and received the Build Iowa Award from Master Builders of Iowa in that same year. He has been active in many organizations both in Ames and nationally.
Riis has had a hand in many iconic Iowa State buildings, including the Hilton Coliseum, the College of Veterinary Medicine Complex, the Parks Library addition, Maple Willow Larch residence halls, Towers, the ISU Research Park and the Molecular Biology Building. Riis' impact on Iowa State's campus will be seen for years to come.