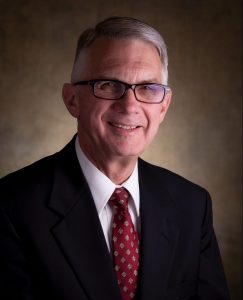 Impact on public health and safety and environmental issues, and leadership in national professional organizations
Inducted 2022
Michael Conzett began at Iowa State earning his bachelor's degree in civil engineering in 1976, and his master's in civil engineering in 1978. His interest was investigating and remediating impacts of soil and groundwater contamination on public health and safety.
He began his career with Procter and Gamble as an Environmental Engineer researching the effects of consumer products on the environment. Conzett took the next step in his career to HDR Inc., where he built his way up to Vice President and Senior Project Manager over the span of 30 years.
In 2003, Conzett was appointed to the Nebraska State Board of Engineers and Architects serving for over 15 years in positions including board president. On the National Council of Examiners for Engineering and Surveying (NCEES), Conzett served as the president and as a member of multiple board committees. He received the NCEES Distinguished Service Award in 2019.
At Iowa State, Conzett has helped fund endowment scholarships, supporting the future of engineering education by supporting ISU students.