CCEE Hall of Fame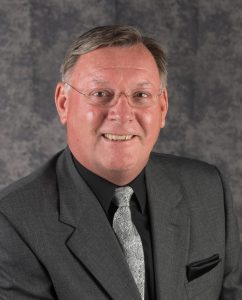 Nationwide impact investigating and solving geotechnical problems and executive leadership in geotechnical and civil engineering
Inducted 2022
Craig Denny received his bachelor's degree in civil engineering in 1971 and continued on for his master's at Iowa State, graduating in 1973. Later while working full time, Denny earned his Ph.D. in civil engineering from the University of Kansas.
He began his professional career with Terracon in 1973 and after 48 years in the geotechnical engineering field, he retired from Terracon as a Senior Engineering Consultant.
Denny's expertise includes analysis of behavior soils and native bedrock strata subjected to imposed loads; he was often called upon to investigate and solve geotechnical issues for clients nationwide. Denny has been involved in projects spanning all aspects of community and life, including buildings, bridges, wastewater/water/stormwater, transportation, parks and trails, lakes and streams, airports, recreation facilities, healthcare, mines, and residential homes and churches.
He is very active in his local community and with Iowa State. Denny has over two decades of service on his local school board and founded the Denny Family Science, Technology, Engineering, and Math Fund, providing instructional initiatives and professional development for teachers in STEM.
At Iowa State, Denny is a donor to the College of Engineering, the College of Human Sciences and the ISU Alumni Association. He and his late wife, Terry, created spaces and opportunities to help students succeed, including The Terry Peterson Denny Classroom in the School of Education, the Craig K. and Terry M. Denny Conference Room in Marston Hall, and the Craig Keaton Denny Endowed Scholarship to support female engineering students interested in geotechnical engineering.
He is a Cyclone Engineering leader with a life-long commitment to service in both his community and Iowa State, as well as his dedication to geotechnical engineering.