Influence and leadership in construction engineering and construction education, strong advocate for women
Inducted 2022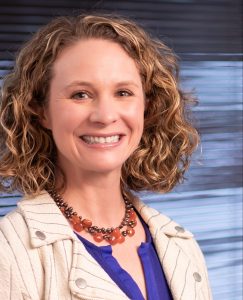 Beth Duyvejonck graduated with a bachelor's degree in Construction Engineering in 1997 and began her career at Opus Design Build, L.L.C. Starting as an Associate Project Manager, she rose through project management and was promoted to Regional Vice President in 2020. As well as managing the construction operations in Minneapolis and Des Moines, Duyvejonck also found time to continue her education and graduated with her master's degree in Organizational Leadership from St. Catherine University in 2021.
While at Opus, she has continuously left her mark working in the field and delivering some of the most notable downtown luxury multifamily towers, suburban corporate campuses, and university facilities across the Twin Cities. Duyvejonck has also made a great impact as a co-founder of the Opus Women's Network and is instrumental in Opus' intern program. She was named to the Notable Women in Commercial Real Estate list by Twin Cities Business and was recognized as the Minnesota Real Estate Journal's Industry Executive Woman of the Year in 2020.  In addition, Duyvejonck engages with the community as a board member for the Opus Foundation and Girl Scouts River Valleys.
At Iowa State, Duyvejonck is a Greenlee Leadership Series lecturer and served on the Construction Engineering Industry Advisory Council for 11 years, including time on the executive committee to help revise governance procedures. Duyvejonck remains heavily involved with Iowa State and CCEE, frequently guest lecturing and interviewing, hiring, and mentoring Iowa State graduates.