CCEE Distinguished Alumni Inductee
Michael N. Goodkind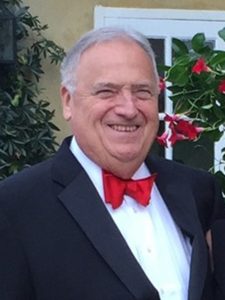 Leadership in the architecture, engineering and construction industries through a premiere consulting firm, and cultivating an elevated standard of quality and innovation
Inducted 2021
Michael Goodkind started his Iowa State journey seeking his master's degree in civil engineering in 1965 after graduating from Rutgers with his bachelor's degree in civil engineering. After Iowa State, Goodkind received his Ph.D. in structural engineering from Northwestern University and M.B.A. from the University of Chicago.
He began his engineering career in 1971 at Goodkind and O'Dea, De Leuw Cather & Co. and Barton Aschman Associates. He started at the Alfred Benesch & Company (Benesch) in 1976 and worked there until his retirement in 2013. He served as the president of Benesch 1989-2008. In his career, he worked on a variety of civil engineering and railroad projects and had over 50 value engineering and planning studies to his credit. As a member of the American Society of Civil Engineers, he was president of the Illinois Section and then served on the ASCE Board of Direction as a National Director and Treasurer. His also served a President of the ASCE Foundation for 6 years. He was also a director of the American Council of Engineering Companies of Illinois. Goodkind was also a member of SAVE International and served as president of the Chicago Metropolitan Chapter.
Goodkind received many awards and recognitions for his work in civil engineering, including Civil Engineer of the Year by the ASCE Illinois chapter, Lifetime Achievement Award from the University of Wisconsin's Construction Club, and many more. He also served on the Rutgers University Foundation Board for 15 years, the Rutgers School of Engineering Advisory Committee for 12 years and Northwestern University's External Advisory Board for the Department of Civil and Environmental Engineering. In addition, Goodkind is a generous donor for the Iowa State Steel Bridge Club.