Len C. Rodman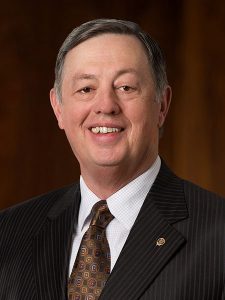 Leadership of a global engineering and construction company, technical excellence, and investment initiatives in research for sustainable and global infrastructure
Inducted 2021
Len Rodman received his Iowa State University BS in Civil Engineering in 1971 and received his MS in Environmental Engineering at the University of Missouri. Rodman had a 42-year career with Black and Veatch, one of the largest and most widely respected engineering and construction firms in the U.S. and a recognized leader worldwide.
Rodman has been responsible for water, wastewater and industrial wastewater projects, including construction contract administration and operational assistance to a host of clients. In his time at Black and Veatch, he rose through the ranks to become president, CEO, and chairman of the Board. He became a partner in the firm and managing partner of the North America Division within the water business responsible for all civil environmental projects throughout North America.
Rodman currently serves as an ISU Foundation Governor, is a past-member of the Engineering College Industry Advisory Council and has served on many industry and committee and community boards.