Francis "Frank" B. Francois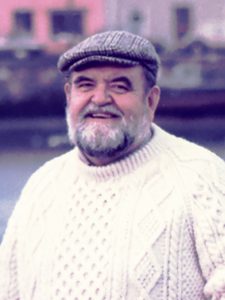 National leadership in establishing the Strategic Highway Research Program in the American Association of State Highway and Transportation Officials, and in transportation research
Inducted 2021
Frank Francois grew up on a farm in Webster County, Iowa. After graduating from Iowa State in 1956 with a bachelor's in engineering, he moved to Washington, D.C. to be a patent examiner in the U.S. Patent Office. While working full-time, he attended night law school at George Washington University. Francois then became a patent advisor for the Applied Physics Lab at John Hopkins University.
Francois became an elected official in Maryland as the chief judge of the orphan's court and then a county commissioner. He served 10 years as a member of the city council and became president of the National Association of Counties and was twice elected by the president of the National Association Regional Councils. He was the executive director of the American Association of State Highway and Transportation Officials (AASHTO) for 19 years. As executive director of AASHTO, he was instrumental in establishing the original Strategic Highway Research Program.
He served on the board of directors for the International Road Federation and World Road Association. He was elected to the prestigious National Academy of Engineering in 1999. He won many awards for his service in law and engineering.
Francois was the patent attorney for the break-away basketball goal. The break-away goal saved many courts from broken backboards or bent rims and helped the NCAA decide on the reintroduction the slam dunk as a legal move in college basketball.