CCEE Distinguished Alumni Inductee
Benjamin J. Biller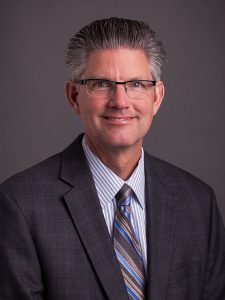 Executive leadership in management and project performance, impact on bridge and transportation engineering, and influencing the next generation of engineers
Inducted 2021
Ben Biller received his BS'81 degree in civil engineering and MS'82 degree in structural engineering at Iowa State University, as well as an MS degree in Engineering Management at University of Kansas. He worked in the transportation industry with a strong focus on leadership and bridges in a variety of roles for 37 years. Biller worked on many bridges across the country and was most proud of this work on the Hennepin Avenue Suspension Bridge in Minneapolis, the Roosevelt Lake Bridge in Arizona, the Alsea Bay Bridge in Oregon, and the Bartle Hall Convention Center Expansion in Kansas City, complete with its unique cable stayed roof.
He retired in 2019 from Burns & McDonnell in Kansas City, where he served as General Manager of the Transportation Global Practice for the firm.  There, he charted the course for the growth of the transportation division for the company.  He was responsible for the acquisition of Harrington & Courtelou, a well-known bridge design firm, to become an integral component to Burns & McDonnell now being regarded as a leading long span bridge design firm in the central United States.
In 1992, the Missouri Society of Professional Engineers recognized him as the Young Engineer of the Year for his efforts in bridge engineering. In 1995, Biller received recognition as an Outstanding Young Alumnus from Iowa State. Biller served on the board of directors for the ISU Alumni Association and has served many years on the Civil and Environmental External Advisory Council, including as chair, and has given many generous contributions in addition to his time to Iowa State.