Mission Statement
Satisfying the demand for water, energy, and food under changing environment and socioeconomics is a central challenge of the 21st century. Our group seeks to fill important knowledge gaps in water-energy-food-climate nexus and support sustainable resource planning via decision-making tool development and science-policy integration.
Group Leader
Dr. Lu Liu is an Assistant Professor in the Civil, Construction, and Environmental Engineering Department. She received her Ph.D. in Civil Engineering from the University of Maryland in 2017. Her primary research interests include water-energy-climate nexus, integrated human-natural system modeling, and urban water sustainability. Lu is passionate about human system adaptations to global environmental change. Much of her work focused on developing integrated modeling of the interconnected water-energy-climate systems as an approach to understand the interactions and tradeoffs within systems and facilitate strategic planning of the water and energy systems. Prior to her PhD, she worked as a researcher at the Pacific Northwest National Laboratory, where she enhanced water system representation within the state-of-the-art integrated assessment model. Lu's research integrates method from water resources engineering, systems analysis, climate science, and integrated assessment to inform decision-making around critical environmental challenges.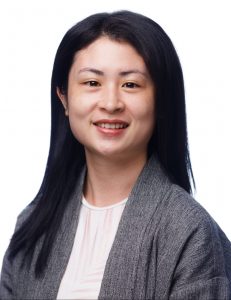 Education background
Postdoctoral, Civil and Environmental Engineering, Rice University, 2020
Ph.D., Civil Engineering, University of Maryland, 2017
M.S., Environmental Science, University of Oklahoma, 2012
B.S., Environmental Science, University of Oklahoma, 2010
Group Members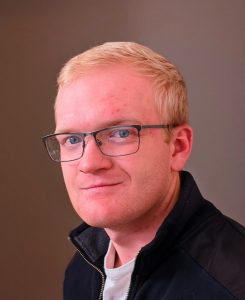 Master's student – Jarrett Morrison (Fall 2021 – present)
I am from Urbandale Iowa, but was born and raised in Virginia.  I got a degree in Civil Engineering from Brigham Young University- Idaho with an emphasis in hydrology.  During the summer I love to go disc golfing and enjoying the outdoors.  I also have some nerdy passions that I express through tabletop wargaming and deck building games, so you might find me at the local hobby shop!  I am an aspiring water resources engineer.  I want to be a part of projects that restore the environment, plan for the future, and provide clean safe water to everyone through sustainable practices.  In pursuit of said goals, I have already obtained my EIT certification and I am an Envision Sustainability Professional (ENV-SP).
PhD student – Fatemeh Ganji (Spring 2022 – present)
My interest areas are climate change and its effects, as well as the Water-energy-food nexus. I worked on investigating climate change's impact on surface water resources. We always have taken water for granted, but now, with the global warming and climate change effects starting to resurface, the accessibility problems are demonstrating in different parts of the world. So, as my master's thesis, I developed a System Dynamics model to assess the effects of climate change on the quality and quantity of surface water. I received my BSc and my MSc in Civil Engineering from Tehran University, Iran. In my free time, I enjoy traveling, watercolor painting, and watching movies.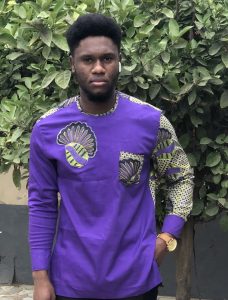 PhD student – Emmanuel Padmore Mantey (Fall 2022 – present)
As the world is changing, I believe researchers have to investigate the patterns of these changes and how it affects the environment, specifically water resources. I am from Ghana, where I received my BSc in Civil Engineering from Kwame Nkrumah University of Science and Technology(KNUST), Ghana, West Africa, specializing in water resources and environmental engineering. My research interests cover urban water sustainability and the water-energy nexus. I designed an excel based model for a water distribution system for an 800-bed teaching hospital in a peri-urban community. Coming from a developing country, I have experienced firsthand the importance of water sustainability and how climate change affects water resources, influencing my passion for becoming an astute researcher in the field. I am a member of Engineers Without Borders KNUST & USA- Iowa State University. I love cooking, watching tv series, and meeting new people.

Undergraduate researcher – Shanna Fellows (Spring 2022 – present)
I am an undergraduate student at Iowa State University pursuing a bachelor's degree in Civil Engineering with an environmental emphasis and a sustainability minor. I am passionate about green innovation in construction materials and the sustainable use of water resources. With my research and internship opportunities, I hope to learn more about the impact of climate change on our infrastructure and help rebuild our water systems. I enjoy spending my free time in nature, working STEM outreach events, or competing in archery competitions.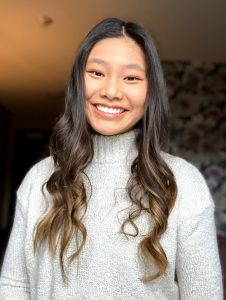 Undergraduate researcher – Elizabeth Mullican (Fall 2022 – present)
I'm an undergraduate student majoring in Civil Engineering with an emphasis in Environmental Engineering. Through industry experience, I have found a passion for sustainable infrastructure and water resources. This has led me to become an Environmental Sustainability Professional (ENV SP) and Leadership in Energy and Environmental Design Green Associate (LEED GA). Alongside research, I am involved with Engineers Without Borders (EWB) and my sorority at Iowa State University. In my free time, I enjoy baking sugar cookies, watching true crime documentaries, spending time with friends, and traveling.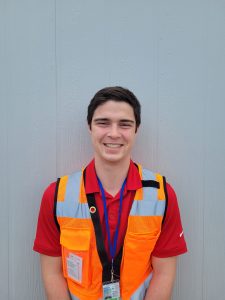 Undergraduate researcher – Matthew Decker (Fall 2022 – present)
I am a senior in civil engineering at Iowa State University with an emphasis in structures and a minor in economics. My interests include sustainable infrastructure, extreme events engineering, and aging infrastructure. Outside of school, I enjoy spending time hiking, playing sports, and spending time with friends and family.
Undergraduate researcher – Yelena Varley (Fall 2022 – present)
I am an Environmental Engineering student graduating in December 2022. I have been involved in Engineers for a Sustainable World, a club encouraging girls in STEM, and volunteer as a dog foster.