Construction Engineering
by Chris Neary | May 16, 2014 12:10 pm
Affectionately known as "ConE," the Iowa State University construction engineering program is accredited by ABET and is administered by a professor-in-charge, W. A. Klinger Teaching Professor Charles Jahren (2001-2006, 2011-present), in the Department of Civil, Construction and Environmental Engineering.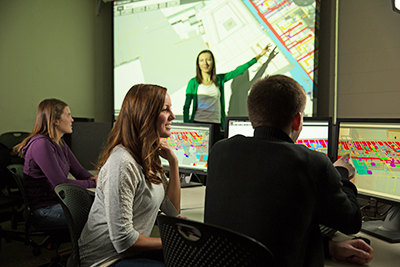 [1]
Since 1960, the program has graduated 2,625 bachelor's degrees, and through an emphasis in the civil engineering curriculum, 136 master's degrees and 16 doctorates. Job placement rate is among the highest in Iowa State University's College of Engineering, typically 90 percent or better. Faculty and staff devote their time, talent, and experience to preparing students for immediate employment after graduation. In terms of graduate work, students engage in leading technology and management research our faculty pioneer. Check out all academic options below:
Construction Engineering bachelor of science[2]
Civil Engineering master of science, construction engineering and management emphasis[3]
Civil Engineering master of science, construction engineering and management emphasis (ONLINE)[4]
Civil Engineering master of engineering, construction engineering emphasis (no thesis, coursework only)[5]
Civil Engineering doctorate, construction engineering and management emphasis[6]
Construction Management graduate certificate (ONLINE)[7]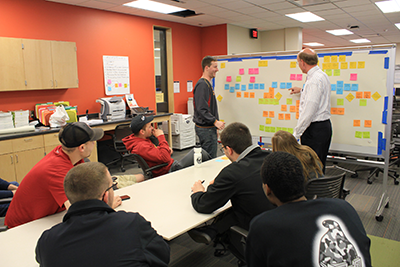 [8]
Alumni are employed throughout Iowa, the Midwest and the U.S. in top administrative contractor positions. Such alumni include J. David Pepper (BSConE'85) of Pepper Construction Group, which was recently named Chicago's largest contractor in terms of local revenue. Many alumni have adopted an entrepreneurial spirit with their construction engineering education. Since 2010, the ConE program's 50th anniversary, the program has honored nine exceptional individuals for the Construction Engineering Hall of Fame.
For construction engineering alumni: stay connected through the ISU ConE LinkedIn page[9].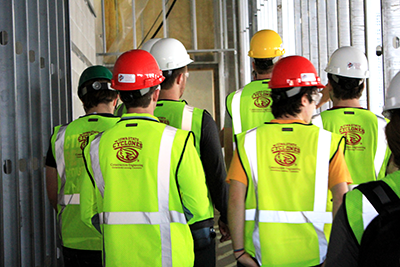 [10]
Endnotes:
[Image]: http://www.ccee.iastate.edu/files/2014/05/2014_ISU_Engineering_434-for-web.png
Construction Engineering bachelor of science: http://www.ccee.iastate.edu/academics/advising/construction-engineering-student-forms/
Civil Engineering master of science, construction engineering and management emphasis: http://www.ccee.iastate.edu/academics/graduate/master-of-science/
Civil Engineering master of science, construction engineering and management emphasis (ONLINE): http://www.elo.iastate.edu/graduate-degrees/masters-degree-program-in-civil-engineering-with-an-emphasis-in-construction-engineering-and-management/
Civil Engineering master of engineering, construction engineering emphasis (no thesis, coursework only): http://www.ccee.iastate.edu/academics/graduate/master-of-engineering/
Civil Engineering doctorate, construction engineering and management emphasis: http://www.ccee.iastate.edu/academics/graduate/doctor-of-philosophy/
Construction Management graduate certificate (ONLINE): http://www.eol.iastate.edu/graduate-certificates/construction-management-graduate-certificate-online/
[Image]: http://www.ccee.iastate.edu/files/2014/05/IMG_4560-for-web.png
stay connected through the ISU ConE LinkedIn page: https://www.linkedin.com/groups?home=&gid=2989505&trk=my_groups-tile-grp
[Image]: http://www.ccee.iastate.edu/files/2014/05/IMG_4533-for-web.png
Source URL: https://www.ccee.iastate.edu/cone/
---