June 12, 2023
Light Breakfast – 8:40 AM
outside of the Cardinal & Gold Room
Pre-conference – "New" Chairs Workshop: 9:00-11:00 AM
How to be an Effective Chair / Cardinal & Gold Room
*NEW* Women and Women-Identifying Department Chairs Networking Session: 11:30 AM-12:30 PM
Shannon Bartelt-Hunt, Allison MacKay / Cardinal & Gold Room
Lunch: 11:15 AM (must have registered)
Garden Room
Introductions & ISU Welcome: 12:30-1:00 PM
David Sanders and Sam Easterling, Dean of Engineering / Garden Room
Session 1: 1:00-1:30 PM
Welcome and DHCC Update, Joel Burken / Garden Room
Session 2: 1:30-2:00 PM
ASCE Update from President Maria Lehman / Garden Room
Icebreaker Activity & Break: 2:00-3:00 PM
Garden Room
Session 3: 3:00-3:45 PM
Changing Engineering Academic Culture "Weaving Students into Engineering, not Weeding them Out", ASEE President Dr. Jenna Carpenter / Garden Room
Fireside Chat with ASCE and ASEE Presidents Lehman and Carpenter: 3:45-4:30 PM
Garden Room
Travel to Reception & Banquet: 5:00-5:30 PM
Transportation provided between the Gateway Hotel and Reiman Gardens / North Entrance via CIT Bus and Iowa State University van
Networking Reception & Banquet Dinner: 5:30-8:00 PM
We are excited to welcome both the ASCE President, Maria Lehman, PE, and ASEE President, Dr. Jenna Carpenter, as keynote speakers. Together, they will address issues to strengthen the civil engineering workforce, including needed cultural change in undergraduate education. Ms. Lehman and Dr. Carpenter's presentations will be followed by a fireside chat with the two speakers that will offer an opportunity for attendees to explore these topics further.
Please submit questions in advance to Allison MacKay (mackay.49@osu.edu).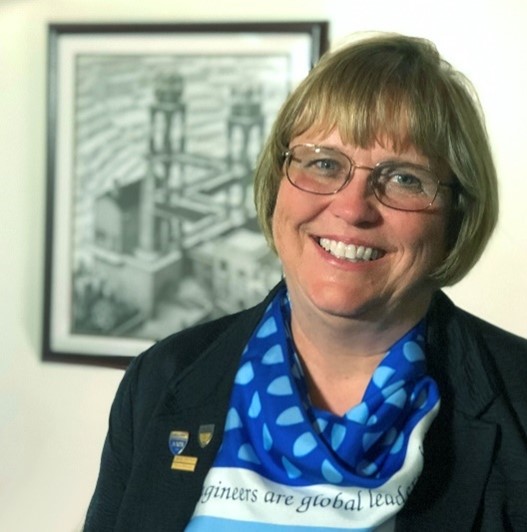 Maria Lehman, PE
ASCE President
Maria Lehman, P.E, NAC, F.ASCE, ENV SP,. is GHD's Infrastructure Market Leader for the United States since May of 2020, as well as a Principal and shareholder that serves on the company's U.S. Board of Directors. Maria was the former COO and Acting Executive Director of the New York State Thruway Authority and Commissioner of Public Works for Erie County, NY, and many private sector positions. She has over 40 years of diverse, increasingly responsible, multi-disciplinary technical and leadership experience, both in the private and public sectors, and in traditional and alternative delivery. She received her BS in Civil Engineering at the State University of New York at Buffalo, Magna Cum Laude, and is a licensed Professional Engineer in several states. She is currently the National President of the American Society of Civil Engineers (ASCE) and the Vice Chair of President Biden's National Infrastructure Advisory Council.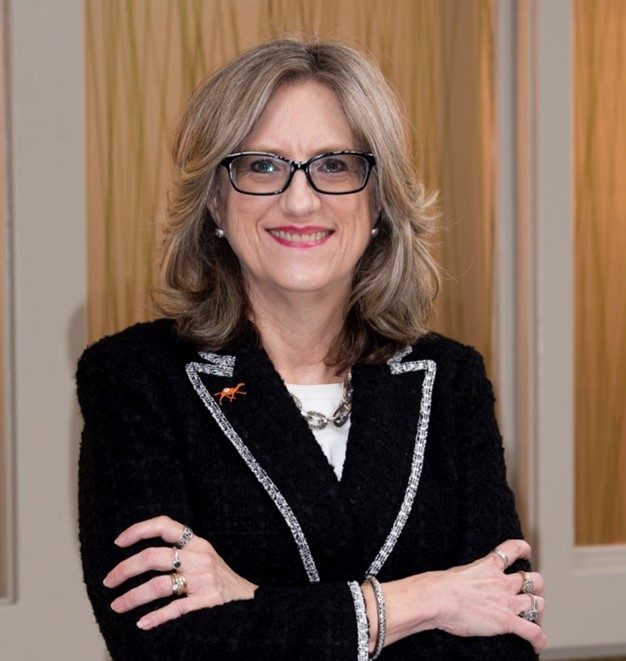 Dr. Jenna Carpenter
ASEE President
Dr. Carpenter is Founding Dean and Professor of Engineering at Campbell University and President of the American Society for Engineering Education (ASEE). An expert on issues impacting success of women in STEM and innovative STEM curricula, she has held national leadership roles including ASEE Vice President, WEPAN (Women in Engineering ProActive Network) President, and Mathematical Association of America First Vice-President. In addition, she chaired the National Academies Ad Hoc Committee on the Gulf Scholars Program.

Dr. Carpenter is co-recipient of the 2022 Bernard M. Gordon Prize for Innovation in Engineering and Technology Education from the National Academy of Engineering, recognizing her contributions as one of the pioneers of the Grand Challenges Scholars Program. Carpenter is an ABET Program Evaluator and on the Executive Committee of the Global Engineering Deans Council. In 2015 DreamBox Learning selected her as one of 10 Women in STEM Who Rock! for her advocacy and TEDx talk, "Engineering: Where are the Girls and Why aren't They Here?", the only academic on a list of CEOs, politicians, and actresses. She received the 2019 ASEE Sharon Keillor Award for Women in Engineering Education, as well as the 2018 WEPAN Founder's Award and 2013 WEPAN Distinguished Service Award.
---
June 13, 2023
Light Breakfast – 8:10 AM
Garden Room
Session 4: 8:30-9:00 AM
Civil Engineering Future – Industry Leadership Council, Ana Barros / Garden Room
Session 5 Pecha-Kucha: 9:00-9:30 AM
Integrating Future World Vision into teaching and engagement, Allison Mackay / Garden Room
Session 6: 9:30-10:15 AM
Challenges of the 21st Century & Engineering Leadership, Mike McMeekin – Shannon Bartelt-Hunt / Garden Room
The world is experiencing a wave of change accelerated by technological progress, evolving societal needs and expectations, and growing environmental imperatives. To help society successfully confront these challenges and flourish as this future unfolds, the engineering community must contribute at higher levels. We must step up our contributions as stewards of technology, the natural and built environments, and the public health, safety, and welfare to shape the future for the benefit of society. This imperative has driven the formation and evolution of Engineering Change Lab – USA (ECL), a non-profit, social change lab that seeks to be a catalyst for change within the engineering community.
This session will provide an overview of ECL and will focus on learning from ECL summits regarding the leadership needed from the engineering community to increase our contributions to the challenges of the 21st century. Specific topics will include leadership skills, ethics, beneficial use of emerging technologies, leadership in environmentally responsible engineering, public policy leadership, and engineering education. The presentation will include opportunities for audience interaction, which is at the core of ECL's learning philosophy.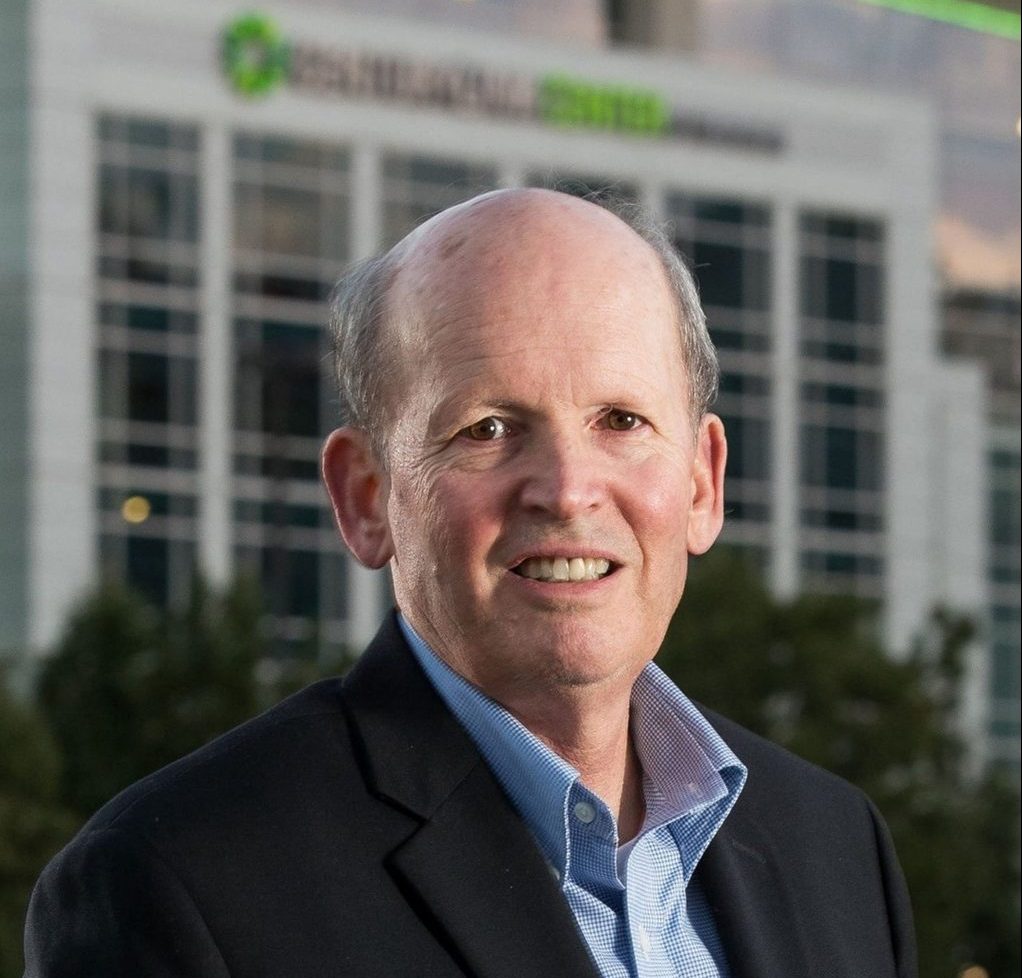 Mike McMeekin
Mike McMeekin is one of the founders of Engineering Change Lab-USA (ECL), a non-profit focused on the future of engineering and fostering change in engineering that will increase its contributions in support of a more resilient society. He became ECL's first President /Executive Director in 2019.

McMeekin served as President of Lamp Rynearson, an engineering, landscape architecture and surveying firm headquartered in Omaha, Nebraska, from 1997 – 2017. Following his tenure as President, he served as Chairman of the Board and Senior Advisor from 2017 – 2021. He has over 45 years of engineering experience and has played a leadership role in numerous signature projects in the Omaha area. Mike is a graduate of the American Council of Engineering Companies' Senior Executives Institute, an advanced management, leadership, and public policy training program for current and emerging leaders of engineering and architectural firms.
Session 7: 10:45 AM-12:00 PM
NSF Revolutionizing Engineering Departments (RED) Programs – Jennifer Ogle, Clemson; Kauser Jahan, Rowan; Don Webster, Georgia Tech; Marisa Chrysochoou, UConn; Craig Woolard, Montana St / Garden Room
Lunch: 12:00-1:30 PM
2023 Walter LeFevre Award and the Thomas A. Lenox Excellence in Civil Engineering Education Award / Garden Room
Session 8 – Future of Civil Engineering Education I: Defining the Domain and Building Workforce of Civil Engineering, Breakouts: 1:30-2:15 PM
Artificial Intelligence & Civil Engineering Education – Peter Dusicka, Burcu Akinci, Joel Sloan /

Cardinal & Gold Room

Industry – Education Engagement in the classroom/education – Filling the Pipeline, Ana Barros and Joel Burken /

Meadow Room
Break: 2:15-2:45 PM
Session 9 – Future of Civil Engineering Education II, Breakouts: 2:45-3:30 PM
Build DEI/JEDI into the Department Culture – Open Discussion , Kauser Jahan and Joel Sloan /

Garden Room

Preparing Today's Student for Success – Open Discussion, Xiong 'Bill' Yu /

Cardinal & Gold Room

Develop Students' Professional Skills– Open Discussion, Marisa Chrysochoou /

Meadow Room
Break: 3:30-3:45 PM
Session 10: 3:45-4:30 PM
Student and Faculty Wellness (mental health support), Erin Baldwin, Juan Caicedo and Beth Wittig – facilitated by Joel Sloan / Garden Room
Break: 4:30-5:00 PM
Travel to Reception: 5:00-5:30 PM
Transportation provided between the Gateway Hotel and the Student Innovation Center / North Entrance via CIT Buses
Reception – Student Innovation Center: 5:30-7:30 PM
Building tours, bar and appetizer buffet, Jim Oliver
---
June 14, 2023
Light Breakfast – 8:10 AM
Difficult Conversations: Conflict Management Tips for Chairs – 8:30-9:15 AM
Laura Smythe – ISU Ombuds / Garden Room
Session 11 – Success as a Chair I, Breakouts: 9:15-10:00 AM
Supporting student chapters, Joel Burken and Robert Bertini /

Meadow Room

Panel: Alumni Communications and Fundraising working with development, Jerry Hajjar and Don Webster /

Cardinal & Gold Room

Further Discussions with the ISU Ombuds – Laura Smythe /

Garden Room
Session 12: 10:00-10:30 AM
ABET Panel Discussion: behind the scenes and upcoming changes, Norb Delatte, Al Estes, Bill Kitch, Audra Morse / Garden Room
Break: 10:30-10:45 AM
Session 13 – Success as a Chair II, Breakouts: 10:45-11:30 AM
Mentoring and promoting faculty development – Kirk Hatfield /

Cardinal & Gold Room

ABET Panel – continued discussion from Session 12 /

Meadow Room
Session 14 – The Wrap Up: 11:30 AM – 12:00 PM
Garden Room